Data Download Help Page
MesoWest has been designed for use by National Weather Service meteorologists and other professionals for protection of life and property. Comments/suggestions for improvement may be sent to atmos-mesowest@lists.utah.edu.


Data can be interactively downloaded for a given time period through the Data Download Interface. There are two ways to reach the download interface:



Click "Download Data" on the left panel of the Station Interface Page.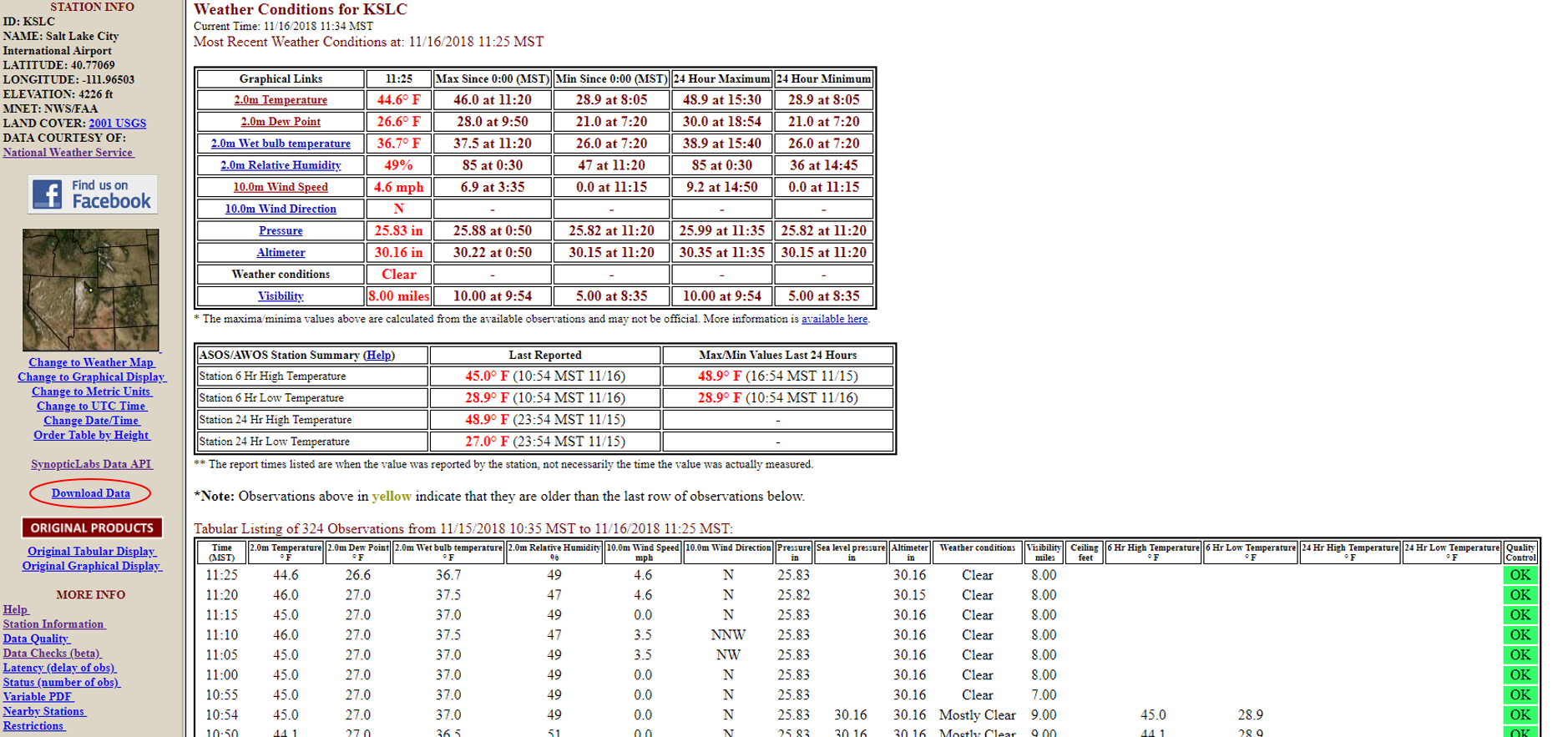 Click the station on the Map Interface and then click "Download Data" in the pop-up window.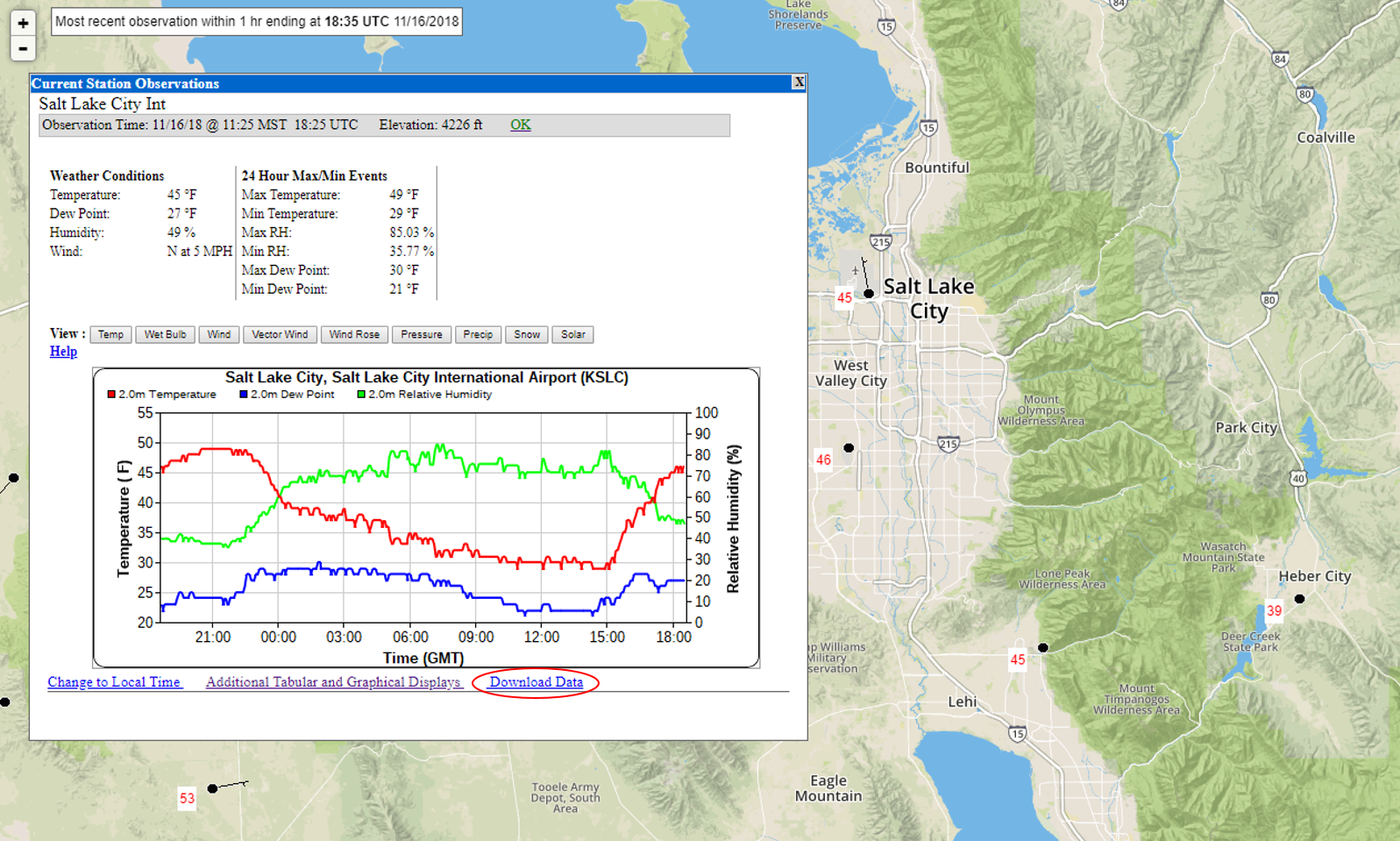 On the Download Page you can specify the time period and weather variables you wish to download.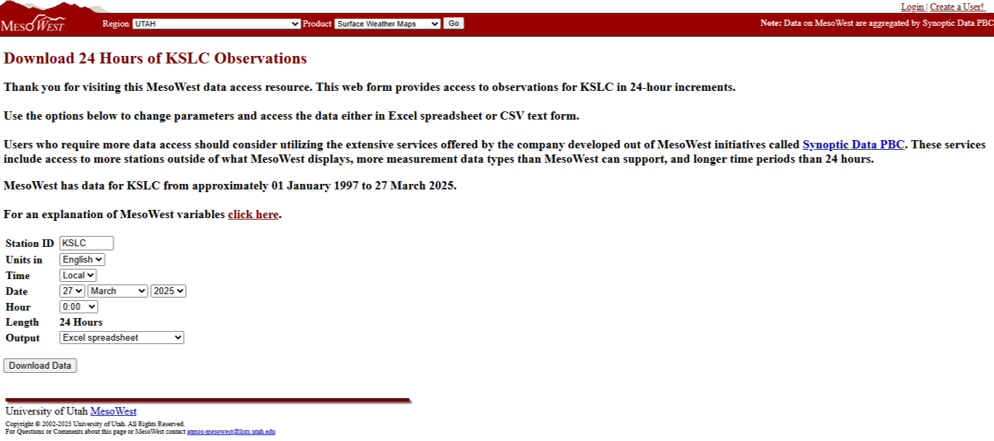 However, to download up to a year of data in one transaction, you must create a free My MesoWest account. This can be done by clicking the "Create a User" option on the left-hand panel of the Mesowest home page, below "Login to My MesoWest."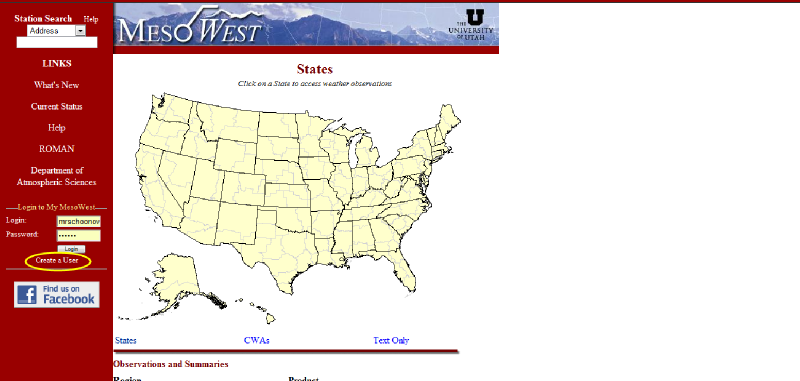 *Important Notes:

Unfortunately, we do not currently have the capabilites for downloading more than one year of data into a single file with this interface.
MesoWest does not store wet bulb temperature in our database. Instead, values are calculated from other stored variables.
Users who wish to automate data access should visit the Synoptic Data API Services for more information.